A friend sent me something about dyno today – a movement in rock climbing where the climber must let go of everything, leaping through mid-air in order to surpass an otherwise insurmountable obstacle. S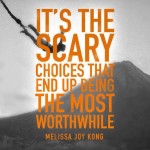 ince I am not a rock-climber I took it figuratively and did my usual imaginary leap. After all, this is the Age of Uncertainty.
Living in Greece the feeling is exacerbated by political and economic turmoil and impending change. National elections this coming Sunday is all we all talk about. Yes, the public agenda is dominated by possibilities, exit polls, prognostications, doomsday scenarios, "Grexit" speculation and future outcomes. And the cacophony of politicians is deafening while our brains are desperate for some quiet time to reflect and regroup.
And here comes the rock-climbing and the jump, the dyno, the forward movement on the hard rocky surface of our reality. We each have our own dyno move inside us. Take it as the equivalent rock-climbing 'thing," our risk, our leap, our bet with our own limits.
"…If you have ever had the chance to watch elite climbers, you can see that their climbing looks graceful, effortless, almost like a
surreal dance. How can they hold onto seemingly nothing at impossibly steep angles? How do they move from those unimaginable positions to other equally unimaginable positions further up the wall? ­­Aside from having a very advanced level of fitness, they have mastered several essential skillsets that allow them to climb in the most effective ways possible. Fine-tuning these skillsets, or techniques, allows them to ascend through a series of moves with optimum efficiency. The utilization of energy in the most efficient manner is the driving principle behind elite climbing technique…"
So, what will it take to take advantage of our own energy? Won't life will go on regardless of the election outcome? We will do what we all must do to go on.
While crystal balls tend to be inaccurate plenty of times, our own intuition, awareness, flexibility, creativity and consideration of alternatives and possibilities can help us. The better we understand the forces that shape our lives, the better we can exercise some control over them. The pain is unavoidable and sometimes necessary. People change when the pain of the status quo becomes greater than the fear of making the change. And yes, the possibility of crashing down hard is real.
But maybe once in a while, just think like a rock climber – and try practicing your own dynamic jump.