The world simply loved the tweet!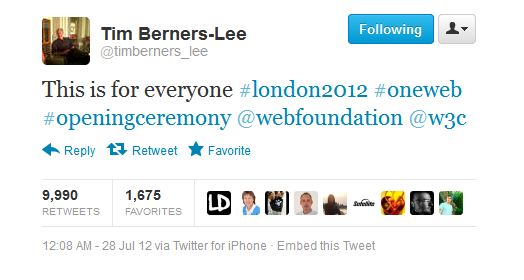 Tim Berners-Lee's four words at the London 2012 Opening Ceremony lit up the stadium hitting a chord for the world. Is it all about the world wide web or is it about the idea that somehow we are in this together – maybe the 99% of us?
Is it the "everyone" part? No distinctions, discrimination, dissimilarities. Or is it the "for" part – that someone opened up the divide creating the revolution in the way we see, hear, and feel the world?
Maybe I am a romantic. Thankfully I am not alone…