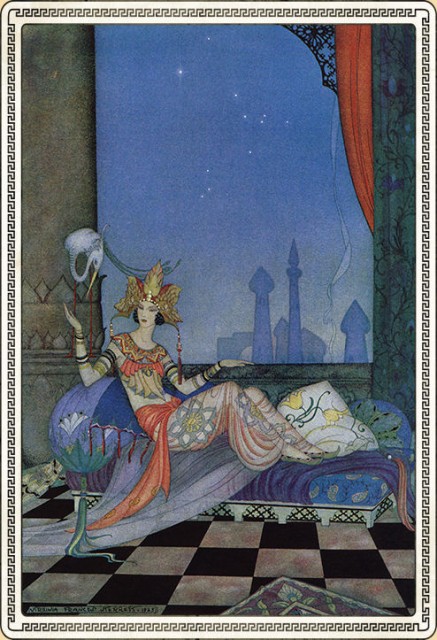 "The rules about what we hide and what we share are changing."
So begins the announcement of TEDGlobal 2012. It's not the first time that TED has offered me a platform of ideas. And while today's post is not about The Ideas that Change the World but about the Ideas that Change My World, its 2012 theme, Radical Openness, manifests itself in open borders, open culture, open source, open data, open science, open world, open minds –  emphasis on Open.

In anticipation of the Greek vote of confidence tonight that is threatening to shake the world and Europe as we have come to know it – I am edgy. So, how about Open Europe and Open World? And, yes, I still refuse to write about politics but it's the politics of everything and everyone around me that forces me to confront this little demon inside me.

Like the rest of the 400 million plus audience of TED, I often find refuge in the richness of its inspiration. And today more than ever I need to find the comfort of this sort of inspiration and possibly shut out the darkness of the worse case scenario and the doomsday love affair playing in big and small screens everywhere.
And actually it's the stories that I love so much – correction – not the stories, the people. Young, old, smart, ordinary, brilliant or plain – the humanity of the stories suck me in. And I explore and navigate and travel to their worlds, minds and ideas – and that's how I play and eventually discover and learn. And in the midst of all these people, faces, voices, I sometimes get sucked in back to the fables.
Enter Scheherazade…and her fairy tales.
We all love them. Our childhood memories and the days of innocence might have trapped us in the myths and glories of heroes, dragons, princes and princesses and the elusively enviable Hollywood happy ending. And if you are too open, is it possible – just a bit – that you may be susceptible to becoming "Polyannish?" And what's the alternative? Oppressively depressed?
And while the stories get weaved into our lives, Scheherazade is long-dead. In spite of the allure of poetry and magic of the seductress' one thousand and one nights stories, our own dreams of glorious happy endings will take us nowhere unless we really know what we want; what we need to do to go get it; and how we are going to go about doing the things we need to do in order to get there. And the dream will remain an elusive beautiful fog. While inspiration is bountiful and openness is necessary – ideas are nothing without the pain of creative struggle for the solution and the path, concrete planning, and determined execution – and sacrifice and pain – it goes without saying.
So, while the rules about what we hide and what we share have changed, I think of how much I should let myself be swayed off my own course and what I have decided. Yes, I will be affected one way or another, but I will stay the course – at least I'll try the hardest. And that's all it matters.
Maybe it's the timing. Maybe it's the day but any implications to political realities and the leadership vacuum are purely coincidental.