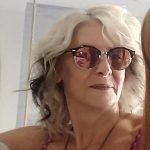 My coaching and consulting solo practice works with senior leaders to help them improve performance through communicative leadership.
My skill is the creation of mutually beneficial relationships and collaborations  to gain competitive advantage and close deals. My passion for developing and connecting people (and with people) led me to coaching after spending a lot of time in the corporate sector.  Translation:  I have real life experience and know what clients face  in the work world.
A marketing, fundraising and communication professional with  a rich global executive experience, I have lived the dot.com boom in Silicon Valley while working on academic /private partnerships projects  at Stanford.  I organized and executed a multi-million dollar capital campaign, addressing stakeholder engagement, donor cultivation and stewardship accountability. I also directed the Stanford Computer Industry Project, a corporate membership program for a university-wide research effort that positively impacted fundraising and institutional growth for years.
I have an LL.B. in Jurisprudence from Aristotelian University Law School (Greece), an MSc in Communication from Boston University and an Executive Coaching Graduate degree from University of Texas, Dallas School of Management. As a Certified Coach, I have more than 1000  hours of client coaching experience. In addition to Stanford University, I have also worked with both physical and virtual teams in multiple countries for Fortune 50 companies such as BP and Microsoft, and lived in Boston, San Francisco, London, Athens and Dubai.
I am a frequent guest speaker in conferences and you can catch my TEDx talk on The Happiness Advantage here (click subtitles for English). Coaching/mentoring start up companies is one of my passion points and ways of giving back to the communities in which I conduct business. I am also part of the coaching team at SupporTED program http://thehf.org/ted-coaches.html offering my support to the TED Fellows program designed to bring together young world-changers and trailblazers who have shown unusual accomplishment and exceptional courage.