"Only Those Who Attempt The Absurd, Achieve The Impossible…"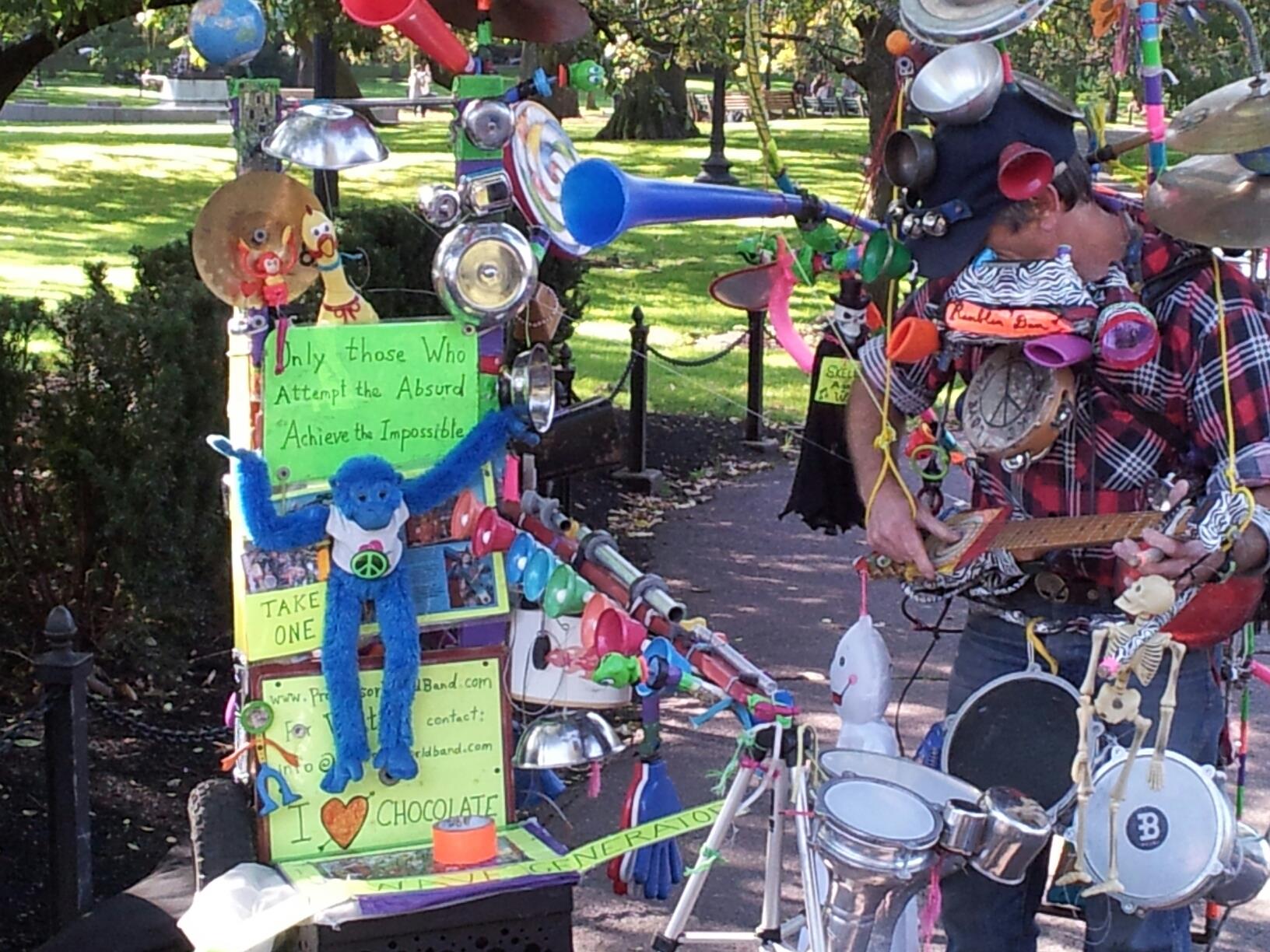 Can you squint and read the sign on the photo? I stumbled on this nutty street performer walking the Boston Garden early in the morning. He put a smile on my face. In case you don't recognize the quote and the whole thing seems for the loony bin –  easier said than done, right? – please think again.
It was Einstein who said it! Come on, admit it: Coming from Albert, it sounds divinely inspiring but reading it on a handwritten sign in the middle of the park with all these "crazy" stuffed monkeys and drums and tins and all, it's a whole different story.
But life has this cool habit of catching us all by surprise. Gems, pearls of wisdom and the light touch of guardian angels are all around us. All we have to do is be open enough to let the sun come through.
PS: For those who have not heard the Opera Einstein on The Beach by Philip Glass, I'd highly recommend it – It gave me the idea for the title of this post.